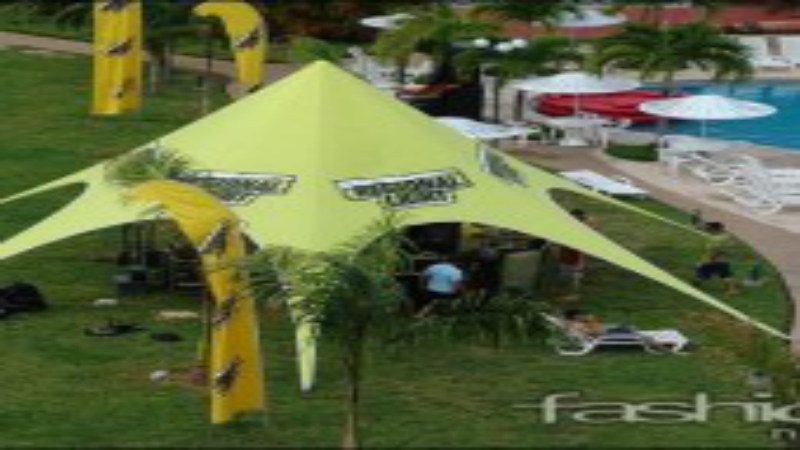 During the warm months and even into the autumn, many people plan on hosting outdoor events. They can take place in a backyard or a park. These can be quite beautiful and memorable. Whether it is a wedding or a family reunion, outdoor events always go better when they are providing some protection. The weather can make or break an event which is why tents for parties should never be an option.
Come to the sun, rain, wind or even unexpected snow, a tent can provide the type of protection your guests and family need. Tents have saved many an outdoor event from becoming a cold, miserable, wet disaster. Even when the weather is fully co-operating, tents add that festive look that can make, any party appear like a festive occasion.
Three Types of Tents for Parties
When looking at tents for parties, you may well be amazed by the number of different options currently available. You can select according to your need as well as your budget. Below, you will find a list of some of the more common types. One of them will certainly meet your needs to provide a sense of security while adding an individual flair to your event.
* Pop Up Canopy Tents: These inexpensive type of tents for parties are easy to erect and take down. In fact, even if you lack any tools, you can put one up in no time flat. They are also lightweight and compact, making them easy to store away. These characteristics make them attractive for smaller events. They are not, however, designed for large parties or to be left in place for an extended period.
* Pole Tension Tents: Poles and stakes (or tie-downs) combine to provide the wherewithal to keep this tent in place and erect. They come in large sizes for those big events. As far as tents for parties go, this one is ready to handle big events and can be colorful. Although its stability is very reliant on placement on the compatible ground, this type of tent is cost-effective and even relatively easy to set up in place.
* Frame Tents: While supplying greater flexibility in terms of placement, this kind of tent allows easy placement and more considerable space since it does not rely on a central pole. As a result, it can also be used indoors – something a pole tension tent cannot do. However, it is more expensive, weighs more and requires longer time and more specialized equipment to set up. While it is considered a good semi-permanent, it also looked at as a pain because if a part goes missing or damaged, it is usually difficult to find a replacement and certainly not cheaply.
Tents for Parties
If you plan on holding an outdoor event, be sure to consider renting or purchasing a tent. It will add an individual style to your event while making sure weather does not get the chance to act as a spoiler. With any number of styles and types of tents for parties available many of them quite affordable, you can hope for the best and plan for the worst.
We have a singular goal at Canopy Mart. We want to provide our customers with the best quality of both customer service and products. If you are looking for Tents For Parties, RV covers, garden canopies, garage tents and other recreational covers and canopy products talk to our courteous and informative staff at http://Www.Canopymart.Com/. We will find exactly what you need.