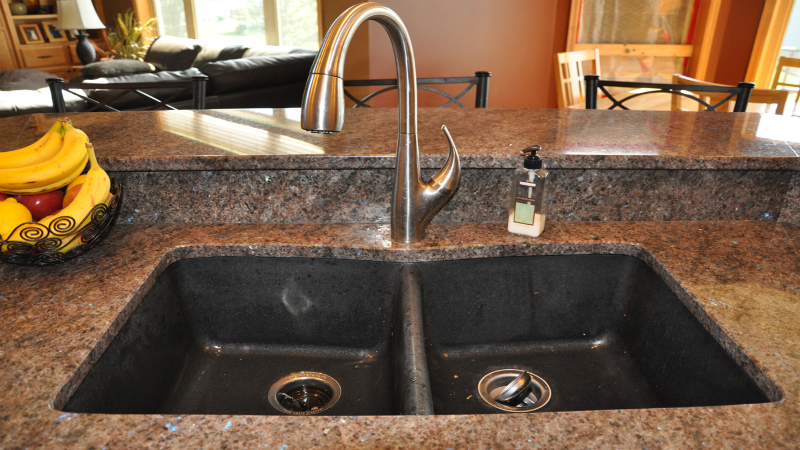 Your kitchen countertops may be old and beat up. They may show signs of wear and may even be coming undone in areas where the adhesive is no longer holding. An investment to upgrade them can make your kitchen a delightful place to hang out and to cook meals for your family and friends. There are plenty of choices to consider when it comes to kitchen countertops in Minneapolis, but granite is one of the best.
There are far more options within this realm to pick from than you may have ever realized. Consider a few factors about kitchen countertops before making your purchase, so that you make the best possible decisions for you and your family.
Why Granite?
You need countertops that are durable in performance and appearance. Granite is one of the most durable materials you can find for your kitchen countertops. It is going to take plenty of effort to scratch or damage them. Of course you should always use a cutting board and shouldn't place hot pots and pans directly on the countertops.
The stones of granite offer a detailed look of colors and overall design. The beauty is hard to pass up and is timeless. You don't want to invest in countertops that are going to be trendy now but outdated in the next few years. Granite is classic and certainly will hold up to the test of time. You don't need to do too much for overall maintenance with it either.
Materials to Pick from
It is a good idea to look at the various materials you can pick from for granite kitchen countertops. The crystals will determine the overall color as well as the depth of that color. Quartz is very often used because it fills in areas nicely. Quartz can be reflective, clear, or smoky. It is durable as well which is why granite can handle heat and daily tasks without being damaged.
If you would like more of a luster look, mica is the material responsible for it. It will give your countertops a look of just being polished. If you have varying shades in the granite, this will help to bring them out so they are more alive. The various colors you see in granite is due to the feldspar found in granite. If you are interested in a traditional salt and pepper look, find granite with horneblend and biotite.
Affordable
Due to the lovely appearance of kitchen countertops made from granite, some people assume they are too expensive. However, granite is more affordable than you might imagine. The cost depends on the design you choose and the amount of counter space you have in your kitchen. It also depends on the type of materials you pick.