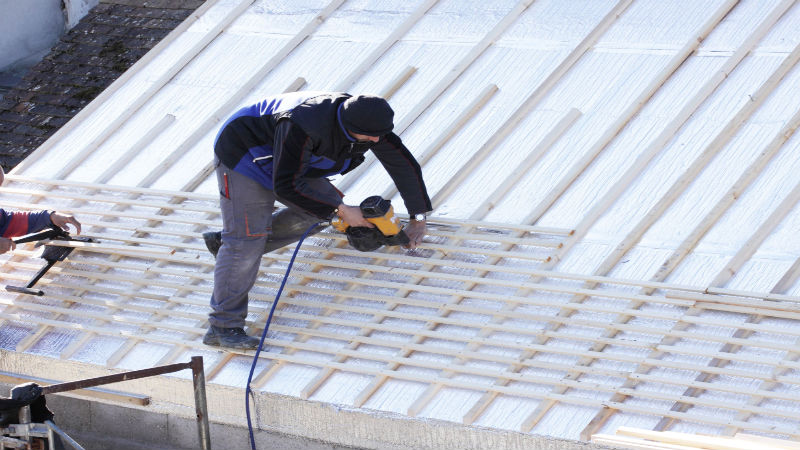 The roof is one of the most significant components of any building. It acts as the first line of defence against extreme climatic conditions and enhances the beauty and value of the building if it is installed correctly. To increase the longevity of the roof, it is imperative to make sure it is inspected and maintained regularly.
Many maintenance practices can be performed without hiring the services of a roofing technician. However, if the roof is damaged, it is vital to hire a highly experienced roofing contractor. A qualified Residential roofing technician has a profound knowledge of the different types of roofing materials. They know the common roofing problems and can help home owners to detect and repair any roofing issues quickly and promptly. Here are the top three features of highly qualified and reliable roofing contractors.
Provides a Well Written Contract
Proficient roofing technicians should be willing to provide a well-written contract before starting the roofing work. They contract should provide information on the overall scope of the project, roofing materials to be used, date of commencing and completing the project, and itemized lists of all roofing materials and labor. Qualified roofing technicians should be willing to make relevant adjustments to the contract to ensure it meets the needs of their client.
Good Listening and Communication Skills
Qualified roofing technicians have good communication and listening skills. These professionals can readily answer any questions and will keep their clients informed on the progress of the project. It is important to note that poor listening and communication skills can lead to misunderstandings and unpleasant project results. Competent roofers should be willing to listen to their client's needs and execute them correctly. These technicians can offer reliable counsel for how to increase the durability and beauty of the roof.
Well Equipped and Skilled
Qualified roofers have the required tools and equipment required to complete a roofing project efficiently. They are highly trained on how to install, repair, and maintain different types of residential and commercial roofs. By hiring their services, property owners can rest assured they will get quality services.
Experienced Residential roofing contractors are committed to offering their clients quality and reliable roofing services. To get the best roofing contractor, consider factors such as experience, tools and equipment, licenses, insurance, and previous records before choosing your roofing contractor. For additional details about professional residential roofing services, visit HEParmer.com.
Get more information here!